Website News
New Gallery Categories.
The photo galleries have been reorganised. Several new gallery categories have been created and some images re-classified and relocated.
New gallery categories:-
'Colour, Linford Festival'
'Colour, Motor Vehicles'
'Mono, Motor Vehicles'
'Colour, Windmills'
'Mono, Windmills'
'Colour, Wrest Park'
'Mono, Wrest Park'
'Colour, Bluebells'
'Colour, Abstract'
'Colour, Togfest'
'Mono, Abstract'
Photography News
June has been a busy month for photography. Consequently, I am struggling to keep the website up to date.
Willow seed and daisies.
In early June, wind blown willow seed sometimes falls like snow. The white carpet on the ground can make interesting macro images.

Stony Stratford Classic Car Festival (Sun 8th June).
The annual Classic Car Festival took place in Stony Stratford market square and high street on Sunday 8th June. I created new Mono and Colour 'Motor Vehicles' gallery categories to hold the images.
I found time to have a look around the town before the show began. This old garage door with it's flaking paint caught my eye.


I arrived about an hour or so before the official start of the show which meant I could get a few photographs before it became too crowded. As it was a bright sunny day, both contrast and photographer shadows were a problem.










In some cases, it was impossible to isolate the cars from distracting backgrounds or people. I resorted to airbrushing in Photoshop which can be quite time consuming.





Close up details can make interesting images and avoids unwanted backgrounds.




Cornwall (Sat 14th -> Fri 20th June).
Some images taken during a 6 day holiday based in Rinsey, a few miles west of Porthleven on the Cornish coast.
This was not primarily a photographic trip, so many of the images are simple record shots. The holiday was a last minute decision, so there was no time for the usual location research beforehand.
I took a backpack with my Nikon D200 DSLR and three lenses. I also took a tripod, but it often stayed in the car. On days that involved a fair amount of walking I only carried my Canon G11 compact. On this trip I did not take my infra-red film equipment.
The weather was bright and sunny on most days which created the usual problems with contrast.
Porthleven (Sun 15th Jun).
Views of Porthleven and the harbour.






Monochrome images of Porthleven.


The coastal path between Porthleven and Rinsey.


A few detail shots taken in Porthleven and the coastal path.





The tin mine on the coastal path at Rinsey.


Sunset at Rinsey.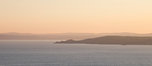 Godolphin House and Gardens, near Helston (Mon 16th Jun).
Godolphin is an historic house and medieval gardens run by the National Trust.


In addition to the gardens, it has some ancient stone outbuildings and a small collection of wooden carts.





Basset Mines, Redruth (Mon 16th Jun).
The Basset Mines consist of 'South Wheal Frances', 'Wheal Basset' and 'West Wheal Basset'. In 1896 the three mines merged to form the Basset Mines Ltd. The Basset mines were closed, due to a slump in the price of tin in December 1918. The mines form part of the 'Great Flat Lode Trail'. We visited the remains of the South Wheal Frances Mine.
In many cases multiple exposures and HDR was used to cope with bright skies and high contrast.
A gallery with some interesting monochrome images of the mine ruins can be found here.






Some monochrome images.






Godrevy Point and Lighthouse (Mon 16th Jun).
We were hoping for more colour in the sky for this sunset. With hindsight, after having seen other images on the web, it would have made a better shot if we had walked slightly further north east, climbed down to the beach and made use of foreground rocks. It always pays to do a bit of research beforehand.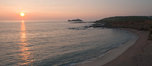 I took this shot after the sun had disappeared below the horizon. I used f22 with a three stop ND filter plus a 2 stop polariser to give a very slow (20sec) shutter speed.

Kynance Cove (Tue 17th Jun).
Views from the cliffs above Kynance Cove.





The beach at Kynance Cove with the tide on it's way out.









Sand Patterns on the beach at Kynance Cove.



Lizard Point and Lighthouse (Tue 17th Jun).
Them good old buoys.



Rust detail by the old lifeboat station.

A blue and white painted hut used to sell souvenirs made from local Serpentine stone.




Poltesco and Cadgwith (Tue 17th Jun).
Ponies on the coastal path between Poltesco and Cadgwith.




Cottage at Cadgwith.

Boats in the harbour at Cadgwith.



Glendurgan Gardens (Wed 18th Jun).



Rinsey Mines (Thu 19th Jun).
We got up at the crack of dawn to try and photograph the Rinsey mines in the early morning light. Unfortunately, deep foreground shadows meant the intended shots along the cliffs did not work as well as was hoped. The image below taken on the way back after the sun had risen further in the sky was probably the best.

Marazion and St. Michaels Mount (Thu 19th Jun).
St. Michaels Mount is maintained by the National Trust but is still home to the St Aubyn family and a small community. The rocky island is crowned by a medieval church and castle dating from the 12th century.
Rock detail at Marazion. It's tempting to think there is a signature in the rock.

Views of St. Michael's Mount from Marazion.



At low tide it is possible to walk to the island across the causeway from Marazion.


St. Michael's Mount Castle.


Stained glass windows in St. Michael's Mount castle.



Mousehole (Thu 19th Jun).
Although Mousehole has an attractive harbour, I struggled to find particularly interesting images. Perhaps because the tide was out.



East Pool Mines, Redruth (Fri 20th Jun).
East Pool Mines is now a museum owned by the National Trust. It has two preserved beam engines, one of which can be seen running although now powered by an electric motor.


Wheal Coates, near St. Agnes (Fri 20th Jun).
We stopped off in the morning to photograph Wheal Coates mine near St. Agnes on the way back home. The main engine house is on the coastal path.




To give context to the location, I felt it was important to include the sea in the composition. I used a clump of purple heather to provide foreground interest.

Great Linford Waterside Festival (Sun 22nd June).
The Great Linford Waterside Festival took place over three days (Friday 20th - Sunday 22nd June). The Cornwall trip meant I only managed to visit on Sunday afternoon.
The warm weather meant the beer tent ran dry early in the afternoon. Luckily the nearby Nags Head had plenty.
I mainly used my old Nikon 135mm manual focus lens to save carrying the heavy 70-200mm zoom. For most of the portrait shots I used large apertures to throw the background out of focus and keep shutter speeds high to minimise camera shake.
I accidentally had 0.7 stops under exposure compensation set on the camera for the first few images. In most cases I was able to compensate during processing in Adobe Raw.
A new 'Colour Linford Festival' gallery has been created to hold the images.
Chloe Allen and Antonio Lulic.


A crazy guy with a blue hat in the audience made an interesting subject.


The Milton Keynes Cheerleading Academy gave an acrobatic display.




Other bands on stage included 'Mr. Wolfe', 'Mungo Jungo', 'Sliver Tongue Bandoliers' and 'Mad Mods'.




These animal skulls and feathers displayed on one of the stands at the festival made a great still life. It works in both colour and mono.


Grand Union Canal (Sun 22nd June).
I found one or two subjects along the canal towpath as I walked to and from the Linford Festival.
A female Mallard with brood of ducklings and probably my best photo yet of a Grey Heron. This was shot hand held using a manual focus 135mm lens. The yellow evening light was perfect.


Barges on the Grand Union canal in early evening light.


Togfest, Bradwell Abbey, Milton Keynes (Sat 28th June).
Togfest is an annual music festival in Milton Keynes featuring 11 hours of live music.
There were some showers in the early afternoon but the weather cleared up later. Luckily one of the two stages was under cover in a barn.
The Silence.
My best photo from Togfest has to be this portrait of the stunning Livvy Griffiths. Livvy is the lead singer with Durham based band The Silence.
Livvy on stage with The Silence.




Here are images of a just few of the other bands at Togfest: 'The Jar Family', 'Lem and the White Fire' and 'Runner'.





Air Display, Old Warden, Beds (Sun 29th June).
Despite a promising start to the weather in the morning, the sky clouded over. This is not ideal for photography. For many images, the background sky was plain and uninteresting.
On my previous visit to this air display, I used a shutter speed of 1/200th sec for propeller driven aircraft. Some of the images were not as sharp as I would have liked. This time I used 1/250th sec.
I used my 70-200mm Nikon zoom lens with the camera set to continuous auto-focus, shutter speed priority and spot metering. I switched between ISO 100 and ISO 200.
Despite using spot metering, some of the images were under-exposed and required adjustment in Adobe Raw. I should have compensated by around 1 stop.
The highlight of the show was a Catalina fly past.



The Shuttleworth Sopwith Triplane clipped a fence with a wheel on landing. It ended up with a damaged wing and it's nose in the ground. The pilot was unhurt.


Other aircraft flying at the show included a Hawker Hurricane and Supermarine Spitfire, Gloster Gladiator, Miles Magister and Chipmunk trainers.





Gallery Updates.
'Colour, Beds, Bucks & Herts' gallery
'Colour, Linford Festival' gallery (new)
'Colour, Animals' gallery
'Colour, Misc' gallery
'Colour, Aircraft' gallery
'Colour, Motor Vehicles' gallery (new)
'Mono, Motor Vehicles' gallery (new)
'Mono, Misc' gallery
'Colour, Windmills' gallery (new)
'Mono, Windmills' gallery (new)
'Colour, Bluebells' gallery (new)
'Colour, Abstract' gallery (new)
'Colour, Togfest' gallery (new)
'Mono, Abstract' gallery (new)